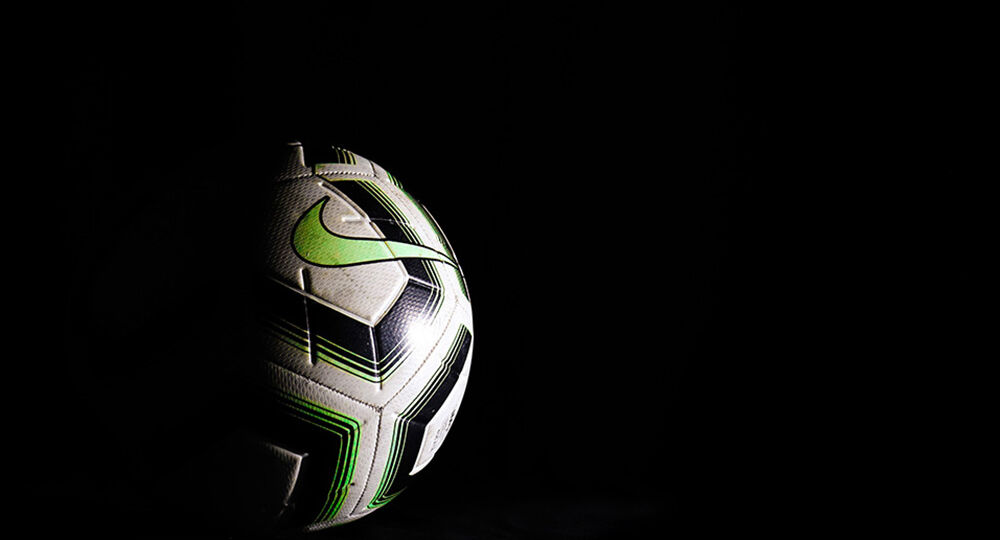 Mental Robustness
Whether referred to as mental robustness, resilience or bouncebackability, the ability to develop a psychological edge that allows an athlete to better cope with the demands of high performance is an essential skill and a highly sought after characteristic.
This psychological tool is an essential aspect within professional football, both as a performance profiling tool as well as forming part of a talent development programme to foster elite performance. Within the context of a high intensity football game, it can be the difference between a player looking to get on the ball and be creative and confident, versus shirking that responsibility and not impacting the outcome. However, this is not always a natural response for players, as not all individuals will feel comfortable when facing increased pressure and have the necessary robustness to respond positively.
This is due in part to the way a footballer's mental robustness affects the type of confidence displayed and how that translates into a fast paced game decided by split second decisions. Players who proactively seek out these demanding scenarios and look to impose themselves on the game are fuelled by a robust and internalised confidence, established through a strong understanding of a player's own strengths and ability. By comparison, a player driven by external sources, such as media praise, coach feedback and player comparisons will fluctuate in self-belief as their attention is drawn to elements outside of their control, and therefore becomes increasingly dependent on circumstance. In the words of Spanish international and World Cup winner Xavi, "in football, the result is an impostor. You can do things really, really well and still not win", illustrating the importance of focusing on performance and the associated process instead of the result.
In order to move beyond this externalised sourcing, a player must be self-aware enough to recognise this challenge and isolate which elements have been conducive to positive performance and which have been focused on outcomes such as goals and media perception. Mia Hamm, US women's icon and two time World Cup winner, highlighted the importance of robust confidence, saying "Focus on what you know you can do. Know what you're capable of on any given day, and what you can count on. Do the simple things well, and then use the confidence to build up the rest of your game. Learn to differentiate between what is truly important and what can be dealt with at another time." However, how can a player learn this behavioural attention when it is often not a natural response to focus on the internalised information when put under the pressure of elite performance?
There has been extensive research investigating what can influence a player's psychological skills development process, and one model is the 'Rocky Road to Success' which outlined the non-linear path that most elite athletes overcome in order to achieve sustained excellence. The predominant principle is that an athlete who faces challenge, often interpreted as trauma, which could present itself in the form of poor form, deselection, injury or personal issues, will develop the necessary psychological coping mechanisms if provided with the appropriate level of support from coaches, family and other members of their extended support system. On the other hand, individuals who are shielded from this exposure to challenge, either intentionally or by virtue of chance, will find it increasingly difficult to manage and overcome a similar challenge at a later date. This would result in a footballer potentially excelling all through an academy system and into the professional environment, but then failing to maintain that level or 'live up to their talent' at a later stage, as they had not accrued the necessary coping tools to manage appropriately. This has been reflected in several studies as well as a number of high profile anecdotes of football players who are believed to have never fulfilled the promise they displayed at a young age.
With this premise, comes the question of how to artificially create a challenge for young athletes, in order to foster mental robustness without being negligent or putting athletes under unnecessary pressure that would be counterintuitive to their development and enjoyment of the game. There are several ways in which a player can be supported through this development process, including helping them to develop a sense of self-awareness to understand their emotional and psychological responses, as well as supporting a robust and internalised version of confidence that would support a player to build a resilient sense of their identity and ability. Furthermore, education through the use of Psychological Skills Training can help to foster the necessary strategies such as visualisation, self-talk and reflection that will encourage mental robustness and aid a player in their mental and emotional development.
Optional closing/advert:
To learn more about the process of building mental robustness and how Guy Parkin Consultancy can support you and your athletes to achieve and sustain footballing excellence, please get in touch regarding our experienced and research-driven support programmes.[/vc_column_text][/vc_column][/vc_row]